Mega Ace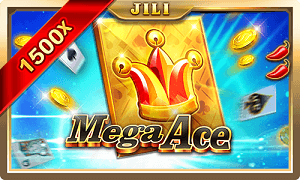 About:
Type: Video Slots
Publish Time: 2022
Highest Multiplier: 1500X
Paylines: 46656
RTP: 98.29%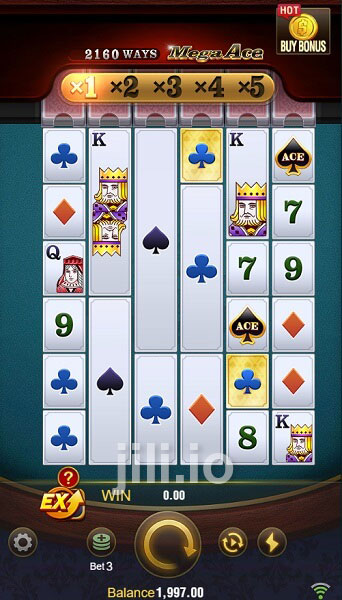 There are so many ways to win in this slot. This game has the biggest grid of all and has 46656 ways to win. A single wild card can replace 3-5 symbols on the grid, while a big wild card will replace 6-8 symbols at once! Call upon your lucky stars and put your luck to the test!
1. There are 46656 ways to score a prize.
2. Starting from the left-most reel, get 3 or more same symbols in a row to get a bingo and score prizes.
3. All the symbols that score a prize will "flip again" and reveal new symbols for you to score prizes. The score you earn is tallied when you fail to score a prize.
4. Win Points on general bets = bet amount X odds.
5. Win Points for Extra Bet = Base Bet X Odds.
6. The game doesn't count if the system is unable to determine the game result due to any errors.