Go Rush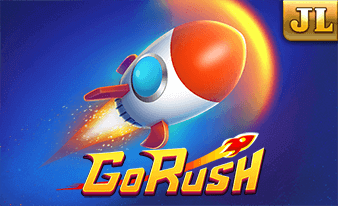 About:
Type: Table and Card
Publish Time: 2023
Highest Multiplier 500x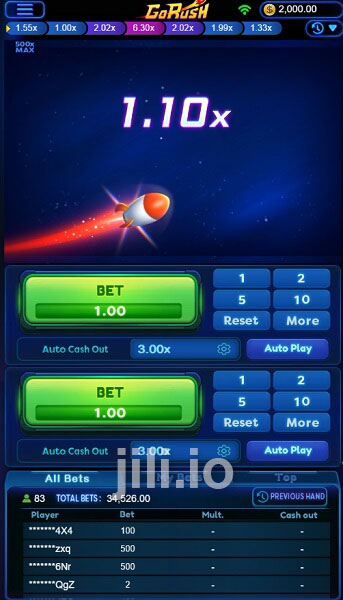 JILI game's Go Rush is an adventurous game of strategy and risk, offering a variety of different ways to play for the player who likes to set their own pace. Embark on an exciting journey through space, using a rocket launcher to shoot bouncing discs to collect bonuses or eliminate enemies. Avoid black holes that appear randomly while collecting as many stars as possible!
This game will only make you excited and immersed in the triumph of victory! The game is developed on a provably fair system, but you may still win high multipliers in seconds.
Step 1. Before launch
Put a bet using the gambling dashboard, or the other dashboard (to achieve your win goal with multiple bets).
Step 2. After launch
Your winnings will keep roaring up before the rocket ends its flight, and then you can collect on all your bets. (If you didn't place a bet before the launch, you can bet on the next round, which will be processed automatically.)
Step 3. Cash Out
You must claim your winnings before the rocket ends its flight.
In addition, you may claim half or all of your winnings to earn a bigger prize. (Please note that after the rocket ends its flight, you will lose all of your outstanding winnings.)