Super Ace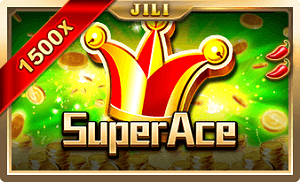 About:
Type: Video Slots
Publish Time: 2020Highest Multiplier: 1500X
Paylines: 1024
RTP: 97.88%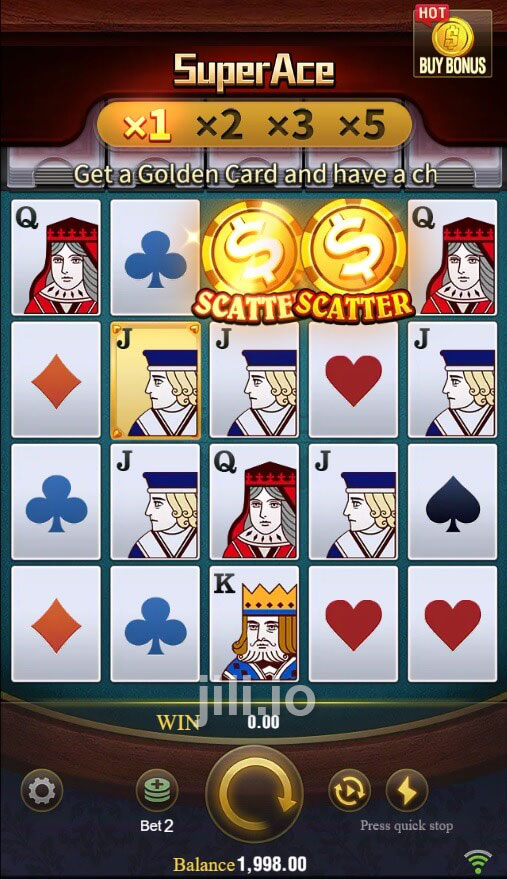 Super Ace is a super bonus feature. Activate it to multiply your prizes! Imagine how many times you can play when the Free Game is activated and the multiplier is doubled.
1. Lucky Poker is a video slot with 5 reels, 4 rows and 1024 ways.
2. All wins pay with left most reel to right on adjacent reels.
3. During the game, all winning symbol(s) will "flip" again. After the "flip" will appear new symbol(s) replaced the previous winning symbol(s) and re-evalaute for more wins. If there is no winning symbols after the re-evaluated, the current game winning amount will be awarded to player.
4. Winnings = Pay x Lines x Bet.
5. Malfunction voids pays and plays