Wheel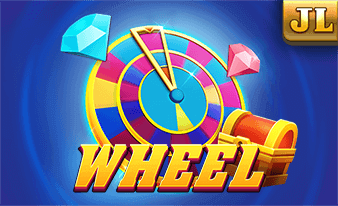 About:
Type: Table and Card
Publish Time: 2023
Highest Multiplier 420x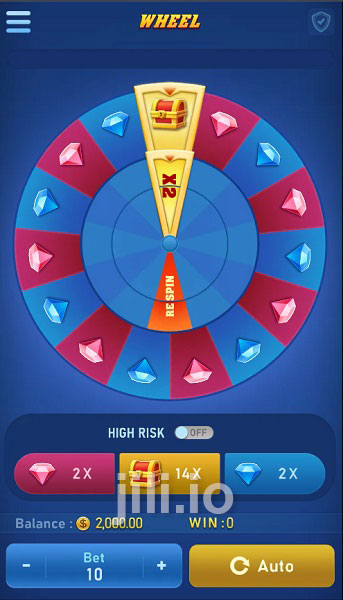 JILI's wheel is a fast-paced and fun instant win roulette game. It is a great way to play, win big rewards and enjoy that little bit of risk! Don't worry if you don't immediately win, you can use the re-spin to restart the game. Be sure to check out our risk mode – it's worth the chance!
1. This is a roulette game that offers three symbols to bet on.
2. When you place a bet on a symbol, the roulette wheel begins to spin. 3. When it comes to a halt, the pointer will indicate the winning symbol.
4. The roulette is divided into one outer wheel and two special wheels, each with different rewards.
5. When the outer roulette wheel stops, if the pointer points to your betting symbol, you receive a bonus based on the odds.
6. When both special roulette pointers stop and point to the same result, a special reward will be given based on the outcome.
7. If it points to x2, the odds should be doubled;
if it points to respin, you get a free re-spin;
if neither is the case, there will be no special rewards.
8. Any malfunction that results in an undecidable game outcome will invalidate that result.