HILO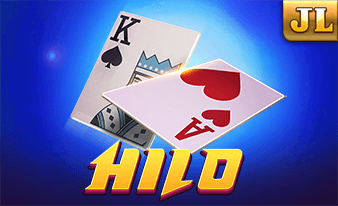 About:
Type: Table and Card
Publish Time: 2023
Highest Multiplier 10000x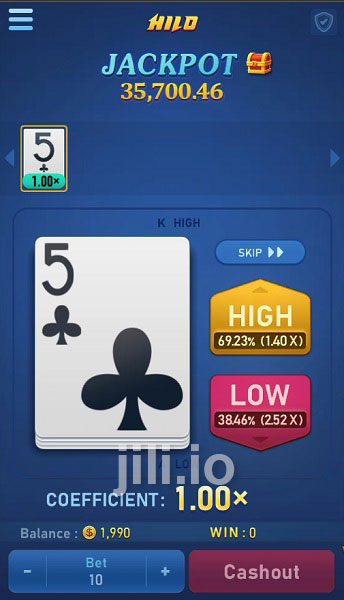 Poker High-Low is a fun and strategic card game that will test your skills in estimating the value of each card. In this game, your objective is to guess the next card being flipped over from a deck of 52 cards. Your card value estimation will determine whether you win or lose – and how much your score increases!
1. To begin the game, select your bet amount and click 【Start.
2. You must determine whether the upcoming card is 【stronger than or equal to】 or 【weaker than or equal to】 the one you are holding.
3. You may select img to skip this card, and you can SKIP 20 times maximum per round.
4. ACE is the weakest and K is the strongest.
5. When you get a K or A, please choose between equal toimg and stronger than/weaker than.
6. When you get a 2~Q,HIGH means greater than or equal to, and LOW means less than or equal to. If the same points occur, HIGH and LOW are both counted as winners.
7. The more cards you flip over successfully, the higher your payout will be multiplied.
8. Click 【Cash out】 to finish the game and cash out the game's accumulated earnings.
9. If the Internet disconnects while you are playing the game, the system will automatically cash out your winnings and end the game.